Jamie Ellwood, MS, OTR/L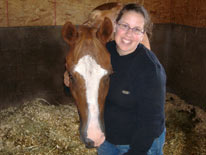 Jamie Ellwood, the owner and founder of PPOT, has been a lifelong horsewoman. She has provided thousands of riding lessons over the past fourteen years. While attending graduate school, Jamie was introduced to the field of hippotherapy and sought employment at a local facility specializing in this treatment technique. Since 2008, Jamie has participated in several American Hippotherapy Association courses and has conducted hundreds of hippotherapy treatment sessions.



Prince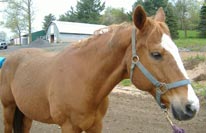 Prince is a 27 year old quarter horse gelding who spent his early career as a Western Pleasure show horse. He has spent the last several years as a lesson horse for young and old alike. He consistently earns the reputation as the "barn favorite".





Emmet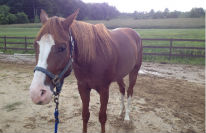 Emmett arrived at PPOT in the fall of 2014 at the age of 4. He is quickly learning what it takes to be a therapy horse and gives the best horse hugs in the barn.






Cinderella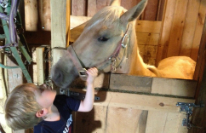 Cinderella is the newest addition to our therapy program. At 5 years old, she is slowly learning the ropes but has shown great progress while participating in unmounted sessions. She is the first one to greet you when you walk into the barn and has a natural desire to interact with people.





Daisy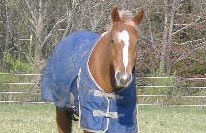 Daisy is an 14 year old quarter horse mare who happens to be Prince's niece. She too began her career as a show horse in Ohio before moving to New York. Daisy is full of energy and has been busy learning what it takes to be a good therapy horse.





Teddy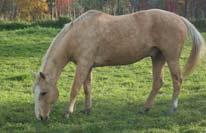 Teddy is a 26 year old quarter horse gelding who arrived on the farm in October 2011. His previous career as a lesson horse has prepared him well for work as a therapeutic mount. When out in the paddock, Teddy is often found playing with his donkey pal Diego.





Diego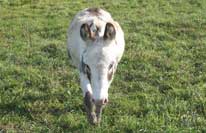 Diego is a 9 year old spotted donkey acquired from a farm in Berne, New York. He spent his early life as a "guard donkey" and can often be spotted on the hill by the pond keeping watch over his horse friends.