Welcome Center
What Is Hippotherapy?
Hippotherapy is a form of physical, occupational and speech therapy which utilizes the movements of a horse to ellicit desired responses in a patient.
Our Mission
To provide quality occupational therapy treatments utilizing animals and the natural environment.
Our Practice
We are a private, pediatric occupational therapy clinic specializing in hippotherapy as a treatment strategy.
We service clients with Autism/Aspergers, cerebral palsy, global developmental delays, down syndrome (and other genetic-based syndromes), sensory integration disorder and traumatic brain injury. Impairments addressed include abnormal muscle tone, decreased balance, decreased coordination, difficulty with sensory modulation, decreased postural control and poor arousal/attention.
Read more >
Photo gallery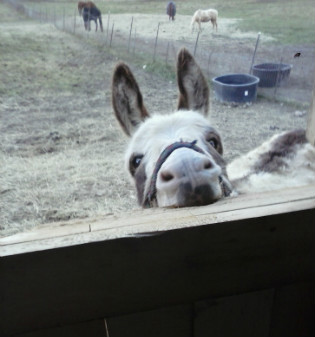 View all >
Hope to see you around the farm
Pony Express
March 28th
2016 Programming Season Starts
April 16th at 6:30pm
Wine & Equine Fundraiser
May 22nd from 1pm - 3pm
2016 Open House