Hippotherapy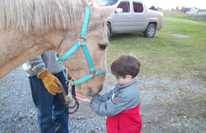 Therapy sessions utilize the movement of a horse to elicit responses in the participant and achieve functional outcomes. The therapist will work with the family to create individualized goals to be achieved through the use of this specialized treatment.

Please see our start now page to review the qualifications for this service.
Evaluation (1st visit to our program) - $125
Re-evaluation (yearly or after a new prescription has been issued) - $90
Session - $70
Adapted/Therapeutic Riding
These lessons are adapted to the special needs of the participant. The goal is to increase confidence and improve basic riding skills. This is a great avenue for a child who has outgrown the clinical needs required to obtain hippotherapy but continues to benefit from exposure to the horses.

No prescription is required for this service.
Therapeutic Riding Sessions - $40
Riding Lessons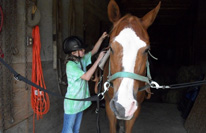 Both English and Western riding lessons are offered to those ages 6 and up.
Lessons are taught in an individual format, (unless otherwise requested) and consist of approximately 30 minutes of riding time with 15-20 minutes of ground work (grooming, tacking up, blanketing/unblanketing, bathing etc.).
Pony Rides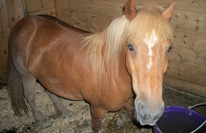 For the little ones or those experiencing horses for the first time, we offer pony rides.
Pony Rides - $15 (approximately 15-20 minutes)
Boarding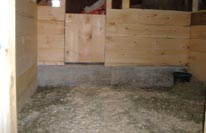 We have a limited number of spaces for boarders. Both pasture board and stall board are offered. Board includes hay, grain, fresh water, shavings (if stalled), turnout, and blanketing. Please contact us for availability.
Pasture Board
Stall Board
Leasing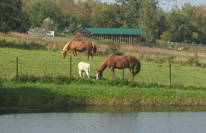 There are often opportunities to lease horses on the premises.
Details and pricing are discussed on a case by case basis.
Please contact us if you are interested in leasing one of our therapy horses.